October 4, 2023
FREE KICKS Share Updates at Sport Positive Summit 2023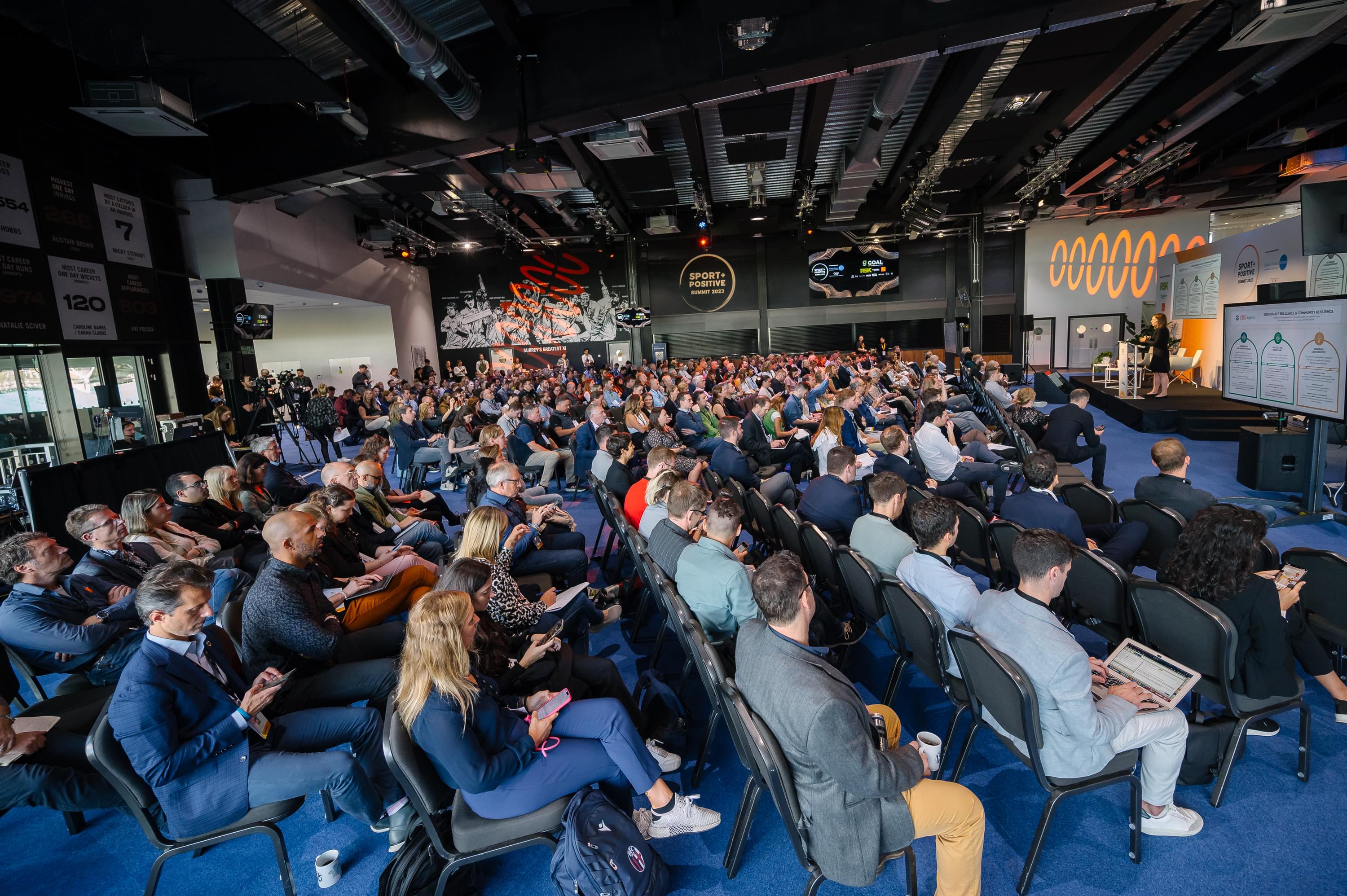 4th October 2023, London: FREE KICKS partners Real Betis Balompie, FC Porto, Malmö FF and Co-ordinating Partner Sant'Anna School of Advanced Studies, have this week been in attendance at the Sport Positive Summit 2023, in collaboration with UN Climate and International Olympic Committee on 3-4 October at the Kia Oval in London. Whilst in attendance, partners shared information about the FREE KICKS project with global colleagues, and representing the FREE KICKS project on stage was Siri Wallenius, Head of International Relations at Malmö FF. Over 500 people attended the Summit, with many more joining online; reaching a total audience of over 600 global football and sports leaders from clubs, teams, governing bodies, federations, associations, leagues, UN bodies, athletes and local and national Governements with a remit on advancing environmental sustainability at their organisations and beyond.
Ms Wallenius joined the well-attended 'Sustainable Transformation Through Operations' panel session on the first day of the Summit, and alongside Richmond Football Club, Oslo Bislett Games and Veolia UK over the one hour session shared leadership on their sustainable transformation through their operational footprint. Sharing information about Malmö FF's work, and speaking extensively on the FREE KICKS project, Ms Wallenius' contributions led to many questions and discussion points.
The FREE KICKS project is co-funded by the European Union* and coordinated by the Sant'Anna School of Advanced Studies (SSSA). Project partners; FC Porto, Fundación Real Betis Balompie, Malmö FF, Racing Club, Romanian Football Federation, European Club Association (ECA) and Sport Positive, will address the topics of circular economy and environmental sustainability in football organisations.
Taking advantage of many already partners being in London for the 2023 Sport Positive Summit, the project's 2nd Steering Committee meeting was convened on 5th October, the day after the Summit.
*Funded by the European Union. Views and opinions expressed are however those of the author(s) only and do not necessarily reflect those of the European Union or EACEA. Neither the European Union nor the granting authority can be held responsible for them.