June 5, 2023
FREE KICKS launch website on World Environment Day 2023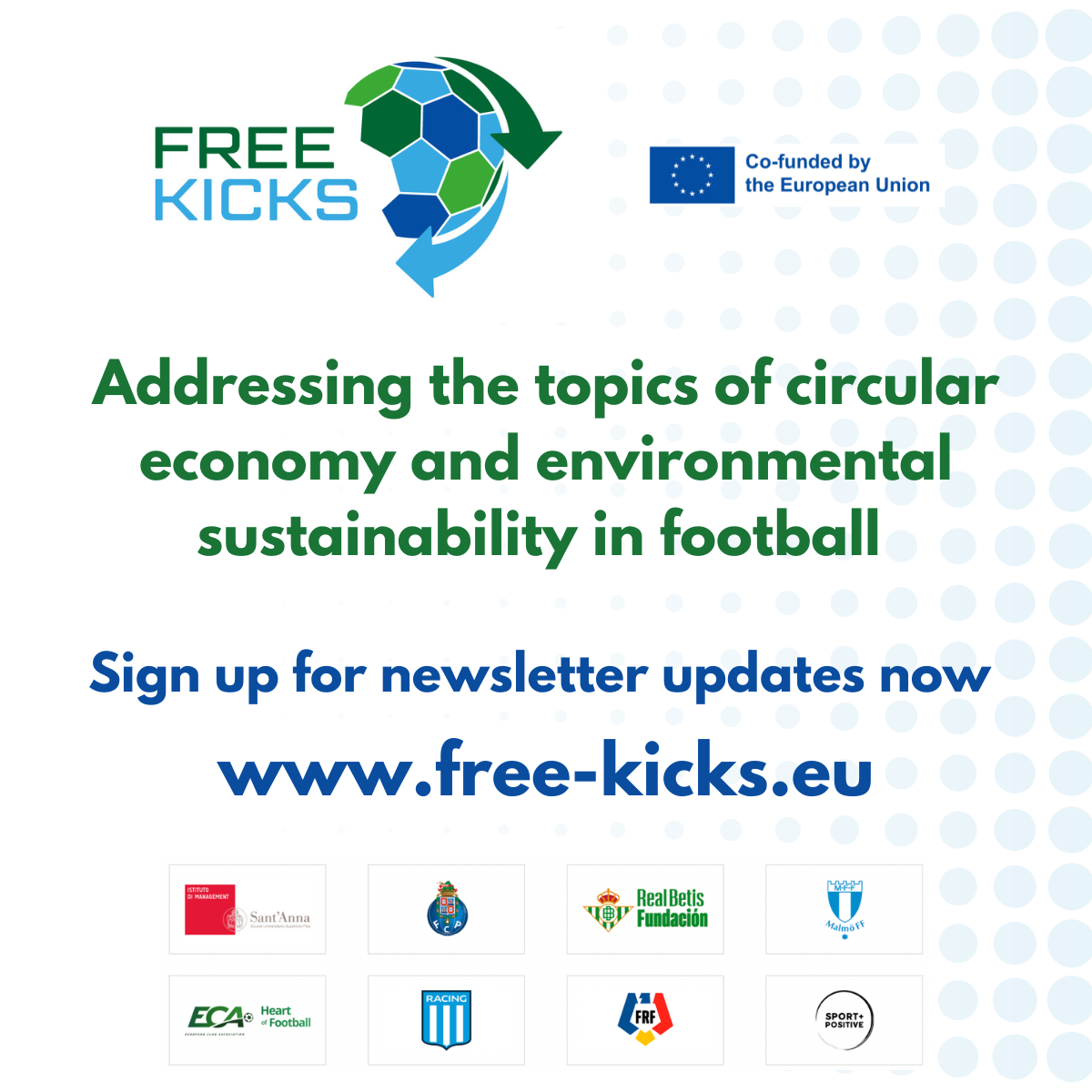 5th June 2023, London: This World Environment Day, the EU-funded FREE KICKS project, addressing the topics of circular economy and environmental sustainability in football, has launched it's website.
Go to www.free-kicks.eu now to learn more about this project aims, our partners and news on the website, and sign up to our newsletter to receive periodic updates.
No organisation in the football world has yet pursued the adoption of EU environmental management tools, such as Eco-Management and Audit Scheme (EMAS), EU Ecolabel, Product Environmental Footprint (PEF) or Organisation Environmental Footprint (OEF).
Against this backdrop, the FREE KICKS (Football Relies on EMAS and Ecolabel to Keep Innovating on Circularity as a Key for Sustainability) Project – co-funded by the European Union* – aims to trigger football's transition towards the goals of the Green Deal and the New Circular Economy Action Plan, at collective and individual levels, by supporting:
The uptake of leading-edge environmental management practices and sustainable organisational models among national football associations and professional clubs, focusing on operational activities. Climate-conscious and environment-friendly behavioural patterns among football organizations.
Sign up to receive our newsletter now.
#EUFREEKICKS #WorldEnvironmentDay2023
*Funded by the European Union. Views and opinions expressed are however those of the author(s) only and do not necessarily reflect those of the European Union or EACEA. Neither the European Union nor the granting authority can be held responsible for them.