October 5, 2023
Partners Convene For 2nd Steering Committee Meeting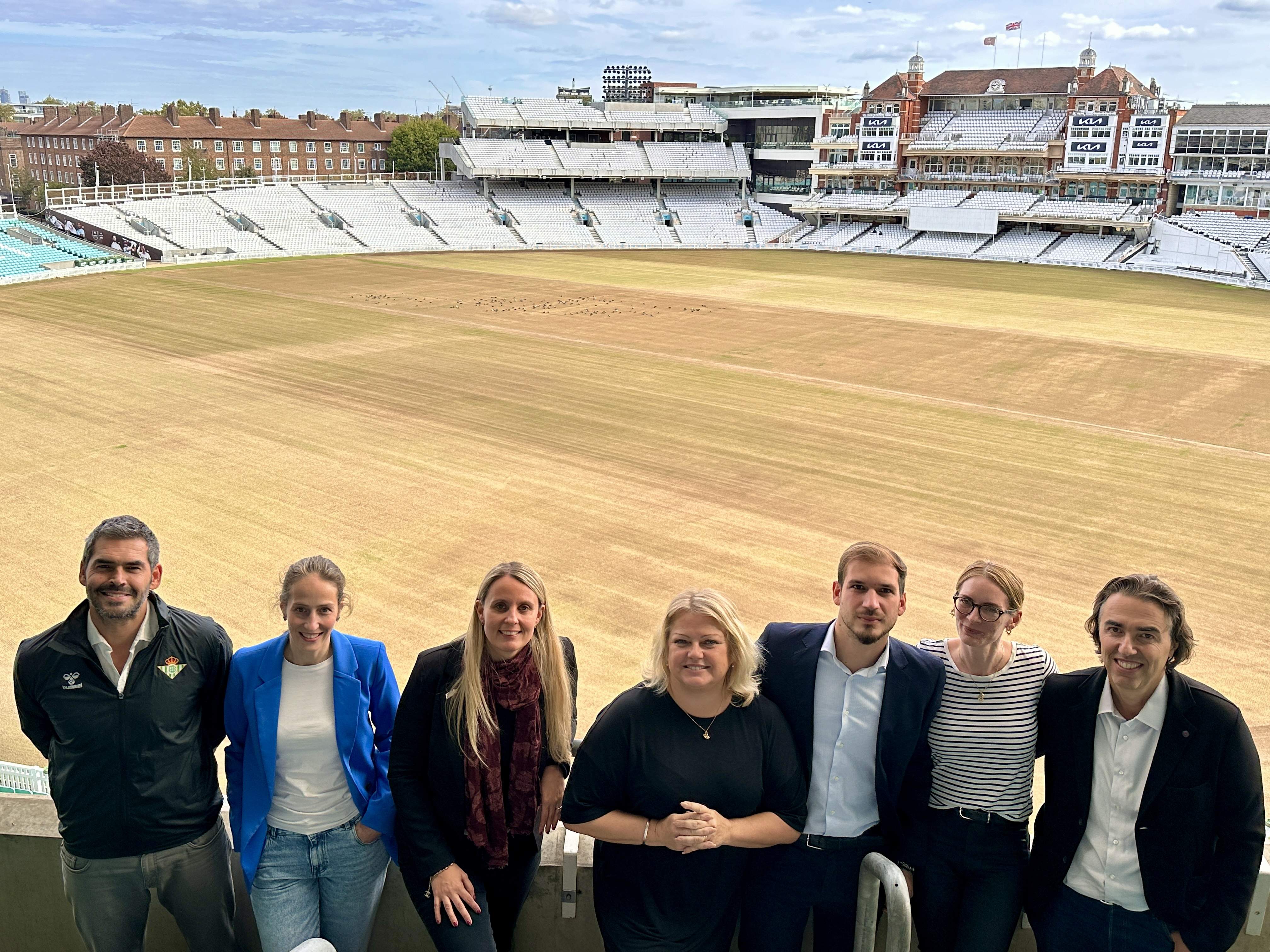 5th October, London: FREE KICKS partners convened for the 2nd Steering Committee meeting today at the Kia Oval in London; with Project Co-ordinator Sant'Anna School of Advanced Studies, Communications and Dissemination Partner Sport Positive and football partners Real Betis Balompie, FC Porto, Malmö FF and European Club Association (ECA) joining in person, and Racing Club joining remotely from Argentina.
Taking advantage of the travel already undertaken to attend or speak at Sport Positive Summit 2023 at iconic cricket ground The Kia Oval in London, partners made good progress during the one day meeting, covering off many topics such as sharing updates on the environmental KPIs data collected from football clubs, assessment of the state-of-the-art of the environmental governance of supply chain, defining topics and approaches to upcoming webinar and training series among others.
Partners enjoyed a plant-based working lunch and made key decisions on project next steps and upcoming calls to action.
The FREE KICKS project is co-funded by the European Union* and coordinated by the Sant'Anna School of Advanced Studies (SSSA). Project partners; FC Porto, Fundación Real Betis Balompie, Malmö FF, Racing Club, Romanian Football Federation, European Club Association (ECA) and Sport Positive, will address the topics of circular economy and environmental sustainability in football organisations.
*Funded by the European Union. Views and opinions expressed are however those of the author(s) only and do not necessarily reflect those of the European Union or EACEA. Neither the European Union nor the granting authority can be held responsible for them.